We are now located at the Moorhead Community Resource Center! Come find us at 8400 E. 10th Street, at the Moorhead Community Resource Center.


Sonny Day provides food, toiletry items, cleaning supplies, school supplies and gently used clothing to children and their families. We are happy to provide assistance to all who visit us on our twice monthly distribution dates. Emergency assistance may also be available on a limited basis if you contact us or your school administration.
Our mission is to improve the educational impact on children of Warren Township Schools by providing food, clothing, toiletry items and cleaning supplies to children and their families, and to provide an opportunity for the community to come together in support to help those in need.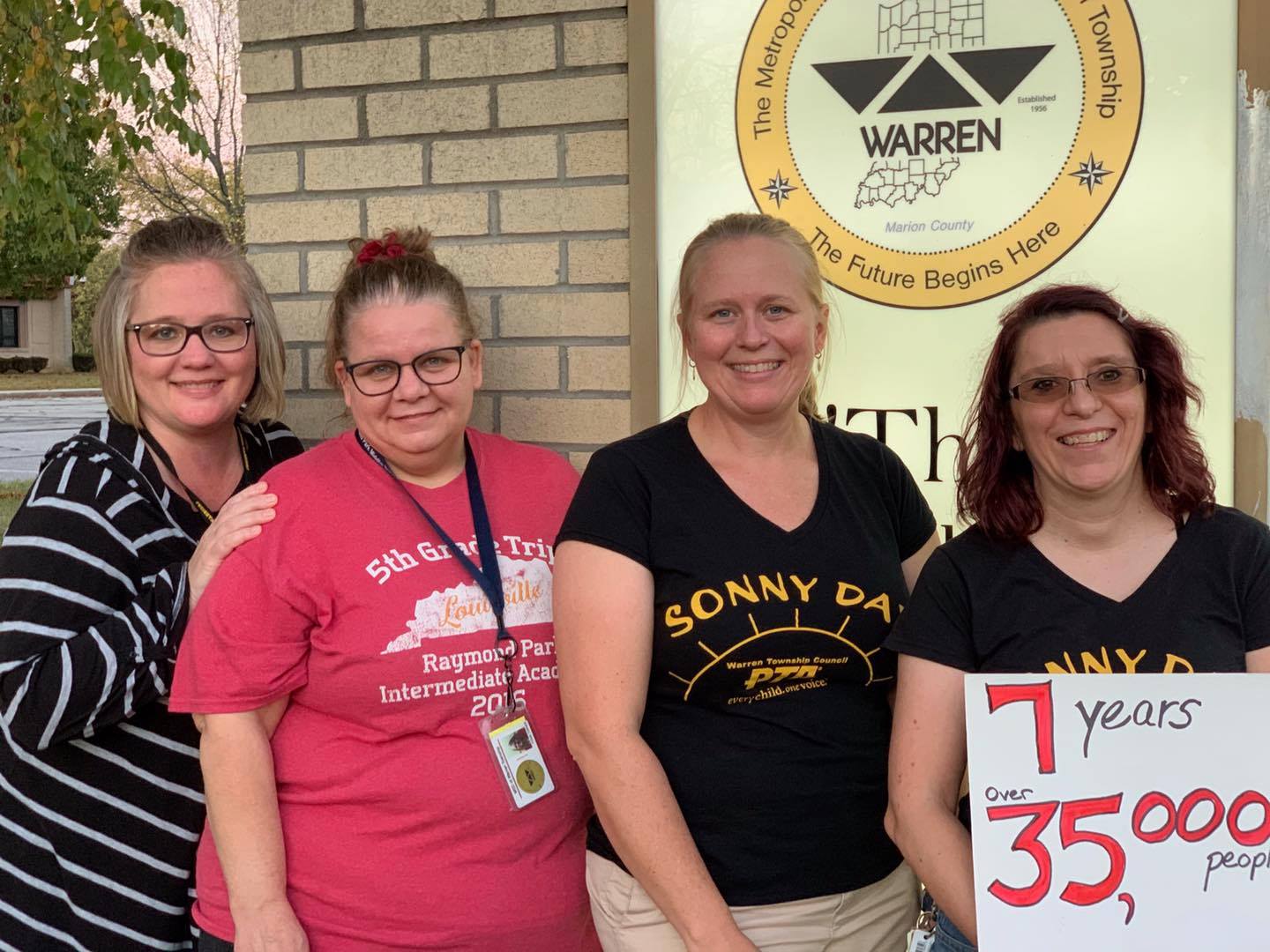 Thank you to all our partners for supporting families in Warren Township!

Click on the logos to visit their websites.
Fill out this contact form and we'll get back to you! Thank you!
Welcome to Sonny Day! We serve the families of Warren Township in Indianapolis, Indiana. Check out our Facebook page for news updates.


Thank you to the Sponsors for our recent School Supply Drive!
Thank you to our Sponsors for Sponsoring our 2021 School Supply Drive! Our Sponsors for this event include: Warren Township, The Warren Township Council PTA, Girl Scout Troop 320, Indianapolis East Rotary Club, Meijer, IBEW Local 481, Barret and Stokely, Inc. The Caring Place, IP4RITA on an Indiana License Plate, Hilliard Electric, Girl Scout Troop 4381, Indiana Farm Bureau.
Thank you for helping make this event a success!